Mesa Chamber Autism Initiative
Research strongly indicated that the way communities serves adults with autism and other cognitive disorders is a key indicator of the overall health and wellness of the community and its workforce. The goal of the Mesa Chamber Autism Initiative is to ensure each member would become a Certified Autism Center. This would ensure all areas of our community, including our healthcare partners, our education system and out corporate members are fully trained and certified to provide, employ and/or serve guests and community members with autism and other cognitive disorders.
The city of Mesa has partnered with IBCCES, the global leader in training and certification for autism and other cognitive disorder, to make Mesa the most autism inclusive community in the world.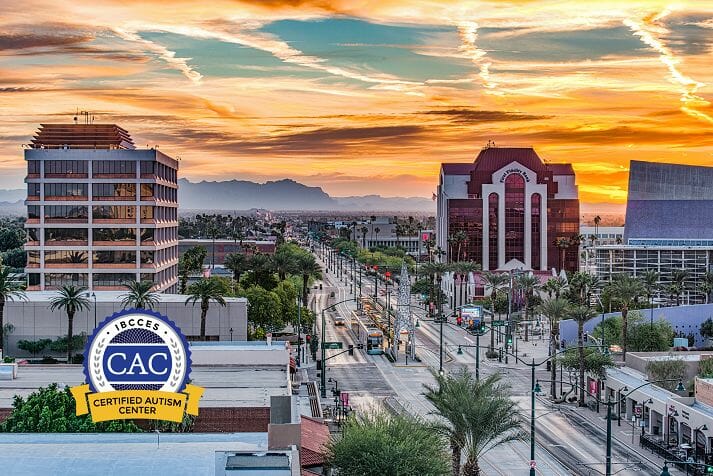 The Mesa Chamber of Commerce: First Autism Certified Chamber of Commerce
Visit Mesa: First-Ever Autism Certified Destination Marketing Organization
The IBCCES Certified Autism Center (CAC) certification recognizes organizations that have highly trained staff and are fully equipped to serve or employ the fastest growing population of developmental disorders. To make your company, healthcare organization, school or corporate workplace CAC certified click the link below.