Chamber Health Challenge Trackers
The Chamber Health Challenge has started! Start tracking now by using the tracking sheets below. Either print the sheets or fill them out digitally.
Use the sheets to track your progress and turn them in to your Chamber representative for your chance at prizes!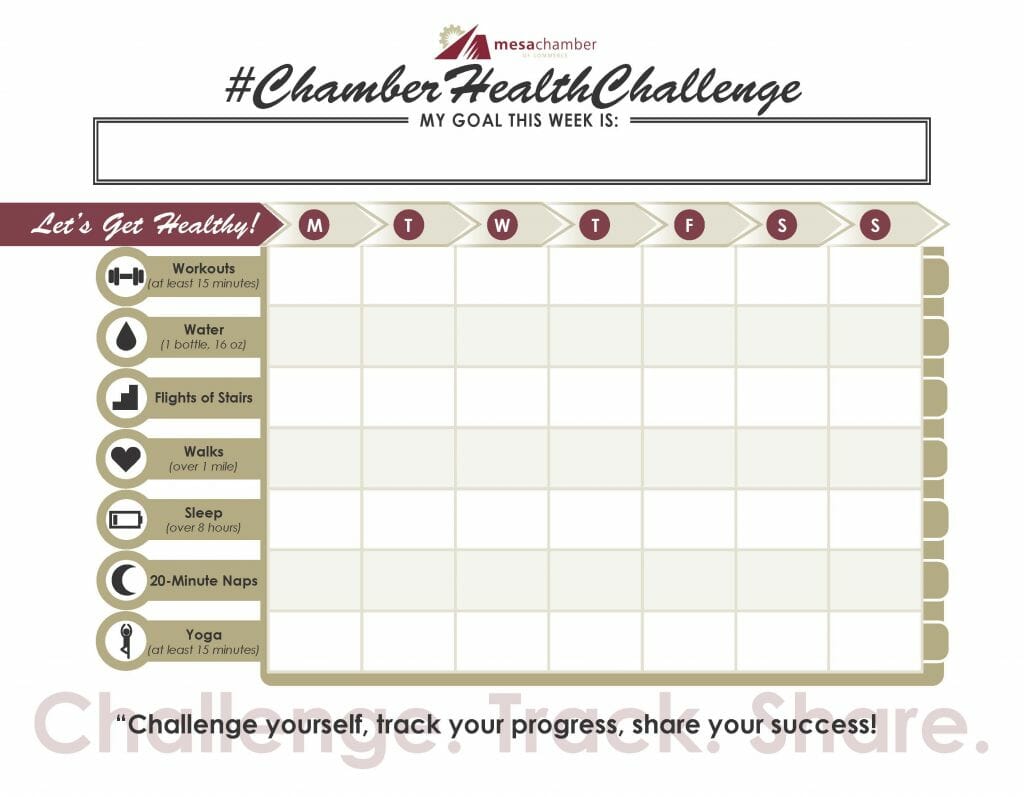 If you want help or want to get more involved in the Chamber Health Challenge, then consider adding the Torch 12-week Mind and Body Transformation or join them for the FREE Open Gym!