Mesa Chamber Affinity Partners
The Mesa Chamber of Commerce strives to provide solutions and achieves this, in part, through our Affinity Partners.  These partnerships provide discount programs that benefit our members by making your business become more efficient, productive and profitable.
For inquiries on all services contact the Chamber office at 480-969-1307 or info@mesachamber.org.

Repay
REPAY offers omni-channel B2C and B2B integrated payment solutions for every business.  Whether you are making B2B payments or collecting them, REPAY is your full-service payments provider. Offering an all-in-one payments solution that is trusted by thousands of clients daily to process AR payments, automate AP supplier payments, and reduce risk without changing your current accounting processes.  Power up your payments to empower your business., and accelerate the AP and AR payment flow with Integrated B2B Payments from REPAY today!  Learn more: www.repay.com/erp-integrations

Cox Communications
Less Waiting. More Doing. That's Fiber. Your business is moving fast, and you need a reliable and secure Internet connection that keeps the pace. Cox Fiber Internet delivers symmetrical high-speed access to support your workforce, applications and data.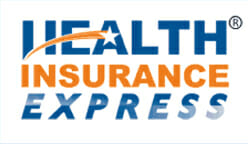 Health Insurance Express
Health Insurance Express is an independent broker representing all of the major health insurance companies. They've been in business since 1989 and are your best resource for navigating your way through healthcare reform and beyond. At Health Insurance Express health insurance is just the beginning. Health insurance is expensive because healthcare is expensive. Stop in for tips on how to save on prescriptions, lab tests, screening procedures, and more. They also host periodic special events featuring experts on healthcare, nutrition, fitness, prevention, management of chronic medical conditions, and other related topics, all designed to reduce your medical claims and help you become sharp, price conscious consumers of healthcare when the need arises. In addition, you can count on them for a total package of the plans you need in order to assure a financially stable, secure, and healthy life.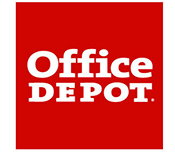 Office Depot/Office Max
Get discounts of up to 60% from a list of 650 commonly-purchased business essentials including paper, ink and toner. And get 5% off most other items. Shop online and receive fast and FREE delivery on qualifying orders of $50 or more within our local delivery areas. Take advantage of special pricing on cleaning and breakroom supplies, eco-conscious products, promotional items, furniture, technology, and copy and print services.
Advance Champion Supply
Family owned and operated since 1958 Advance Champion Supply serves the business community throughout the East Valley. Under the leadership of the De Rosa family since 1977, Advance Champion Supply has been a proud member of the Mesa Chamber of Commerce for over 40 years and offers members great deals and discounts year round. Advance Champion offers a complete line of janitorial supplies, commercial cleaning equipment, paper products and safety supplies. Tired of the "big box" experience? No membership required. We are here to serve you with a personal relationship. Frustrated with the "online" hassles? We come to you and offer a 100% satisfaction guarantee. Free delivery is available and we are happy to visit your facility and provide suggestions on how you can create a cleaner, healthier and safer work environment for your customers, guests and staff.
Lofgreen's Office Products
Big discounts and true savings on 100's of the most popular items you use in your office every day. Save on office products, office furniture, technology products, break room supplies, janitorial products and more. FREE next-business-day delivery with a low minimum order of only $20. Easy online ordering with convenient features like order history, multiple favorites lists, multiple users, view orders and more. Support the local economy and the Mesa Chamber by buying from a locally owned company and shopping local. No membership card required.
Visit them online to start shopping: lofgreens.com. Or just call or email them now to start saving time and money at 480-964-5727 or orders@lofgreens.com.

ALLPAY
ALLPAY provides credit card processing and point of sale solutions for VIRTUALLY ANY business, industry, or government entity. ALLPAY can also source payroll and short-term loans for businesses. Learn more!
Golden Goose Digital Marketing
Golden Goose Digital Marketing specializes in building excitement for your brand. We build all aspects of your online presence to work together to generate traffic and sales, from your website to your marketing strategy.
Golden Goose Digital Marketing specializes in building excitement for your brand. We build all aspects of your online presence to work together to generate traffic and sales, from your website to your marketing strategy. Learn more.