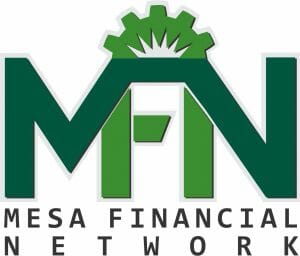 The Mesa Financial Network is composed of leading professionals from local banks, credit unions, fintech companies, and financial planning firms. The primary focus of this group is to identify major issues within the finance industry and effect meaningful change. The ideas and solutions of the MFN are able to come to fruition, in part, through the presence of Senator Sinema who is a member of the Banking, Housing, & Urban Affairs Committee, along with her staff.
There are many shared issues within the financial community, regardless of the size. With this, meeting as one functioning body is beneficial as there are a variety of members with diverse perspectives present to help collectively find a solution. In the past, topics such as banking with MRB's and combating predatory lending have been discussed along with standard regulatory issues. The Mesa Financial Network not only facilitates discussion but introduces members to their peers and provides opportunities to hear from speakers such as Arizona state senators and C-level executives from major financial institutions.
Ultimately, this committee grants access to the industry's decision makers and acts as a centralized network for all professionals in finance.
When This Committee Meets
This committee schedules meetings as needed based on relevant topics and opportunities within the financial community.
How to Be a Part of the Committee
Contact Mesa Chamber President and CEO, Sally Harrison, at sharrison@mesachamber.org
News of Interest to the Mesa Financial Network
We describe it to people as 'Shark Tank meets TED talk'. A live event that you can attend (and be a sponsor of), where six entrepreneurs will pitch their new business ideas to five Judges for cash prizes. Submit Your Idea We are looking for great new business ideas. You can make your pitch in…