Mesa Junior Chamber of Commerce
Be a Sponsor of the Jr. Chamber
Make your busness a part of the next Junior Chamber Experience. Message Sally Harrison for details.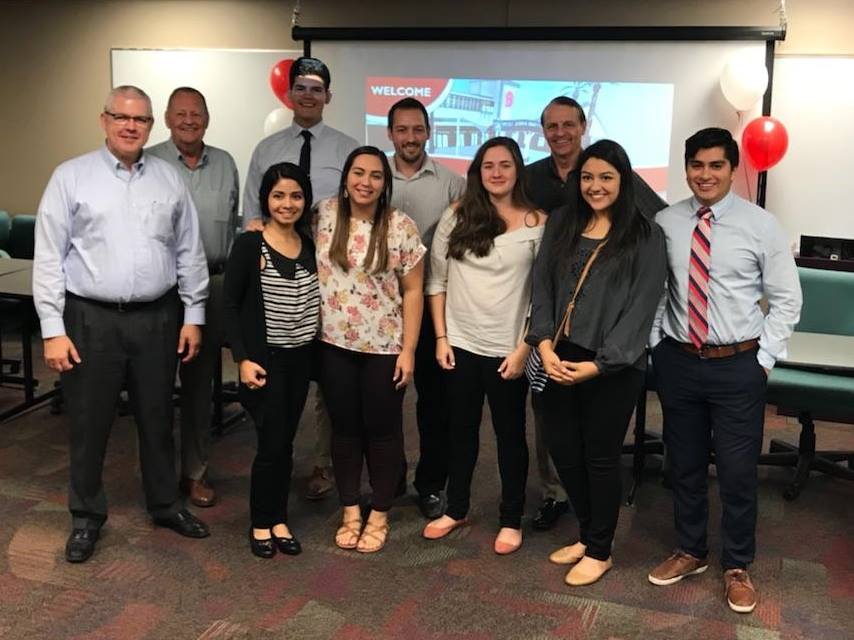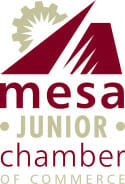 About Mesa Junior Chamber
A partnership between Benedictine University and the Mesa Chamber of Commerce, the Junior Chamber program works very closely with Chamber members. A first of its kind, select students work with business leaders in the community. They experience what these business leaders do, how they make decisions, and how they lead their companies.
They also coordinate their own event each year, a special edition of Taste of Mesa called Mesa's Got Talent.
2017-2018 Year Junior Chamber Participants
Luis Barragan
Dairany Blanco-Flores
Juan Camargo
Sammy Flores
Cristal Garnica
Ana Gonzales
Jose Lopez-Leon
Guadalupe Martinez
Alvaro Perez - Gonzales
Anna Price
2017-2018 Year Junior Chamber Sponsors
Bucca di Beppo
Buca di Beppo celebrates recipes handed down from generation to generation by Italian immigrants. Their dishes are served family-style, meant to be shared by the entire table. Every Buca di Beppo offers an eclectic setting designed to make every occasion a party. So feed your inner Italian and join the celebrazione at Buca di Beppo today. Ciao. (More)
Heggs Auto Chrysler Jeep Dodge Ram
Heggs Chrysler Jeep Dodge Ram is the home of the 'slam-dunk' deal offering new and pre-owned vehicle sales. By providing the highest quality of professional sales and service they continue to expand their penetration into the Arizona market with an exclusive powertrain warranty for life on non-commercial vehicles at no-cost to you. (More)
Joey's PSG
Joey's PSG is a locally owned and operated gourmet pizza, soup and gourmet sandwich restaurant. They serving Neapolitan and NY style pizzas, 18 different Grilled Cheese Sandwiches, and homemade soups. (More)
Lohman Company, PLLC
Lohman Company, PLLC is a full-service certified public accounting firm established in 2000 and is located in Mesa, Arizona. They provide, audit, review, compilation, accounting/controller services and have an extensive tax practice that includes tax planning and compliance services. They serve privately owned companies from start up to $200 million in annual revenue, their owners, officers and many high net-worth individuals, family groups with trusts, family limited partnerships and gift and estate tax needs. While their firm is located in Arizona, they serve clients who have locations or investments in many states. They also serve an increasing number of clients with foreign operations which they can serve with their membership in Integra International. (More)
Rayhons Financial
Rayhon's Financial Solutions is disciplined financial planning and investment management services firm that provides intelligent, insightful, researched advice. The relationship with Rayhon's clients are long term and confidential. Driven by a greater purpose, Rayhon's Financial embraces the community with integrity. (More)
MBI - The Market Builder
MBI – The Market Builder, is a Business Communication Company.  They tailor unique customized and carefully targeted messages to new or existing clients via ordinary mail or email. Direct mail advertising is one of the most effective and profitable ways to reach out to new and existing clients.
* Data * Printing * Variable Data Printing * Postal Sortation * Direct Mail * (More)