Nonprofit Vitality Council
The NPVC aims to identify the needs of the community and help fulfill the missions of each nonprofit organization. Accordingly, the Nonprofit Vitality Council exists to exchange practices and determine how to deliver resources more effectively in the city of Mesa.  
Previously, this committee has directed attention towards addressing the challenges of COVID-19 and determining the operational adjustments needed to continue to protect employees and agencies.  In addition to the pressing issues of the pandemic, past topics have included nonprofit-specific marketing, social media promotion strategies, and grant writing assistance. Available to both non-profit organizations and for-profit businesses with any necessary goods or services, this committee continuously strives to foster a collaborative environment with like-minded people seeking to help others.
When This Committee Meets
This committee meets on the 2nd Tuesday of each month with an agenda of topics and opportunities to engage the community. See upcoming meetings in the Chamber Event Calendar.
How to Be a Part of the Committee
Contact Mesa Chamber President and CEO, Sally Harrison, at sharrison@mesachamber.org
Tools And Links
Giving Catalog
Each year, the Chamber prodices a "Giving Catalog" providing you efficient profiles for the non profit Mesa Chamber members. Included in that profile is data such as if the organization needs/utilizes volunteers, does the organization qualify for the Arizona tax credit, etc.
Download the most recent edition PDF of the catalog here: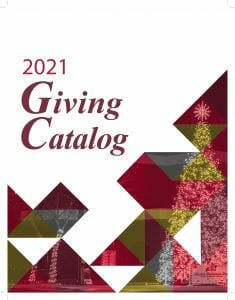 News of Interest to the Non Profit Vitality Council
We describe it to people as 'Shark Tank meets TED talk'. A live event that you can attend (and be a sponsor of), where six entrepreneurs will pitch their new business ideas to five Judges for cash prizes. Submit Your Idea We are looking for great new business ideas. You can make your pitch in…